FAQ
What makes Dispersive Pipette XTRaction technology advantageous when compared to traditional SPE methods?
carmen
2019-12-19T18:00:20+00:00
Dispersive Pipette XTRaction technology introduces the benefits of solid phase extraction into a revolutionary, easy-to-use pipette tip. This device is unique from fixed-bed resin formats because sorbent material is loosely contained within a tip.
XTRactions are fast! Depending on the application, our customers typically find that extraction time is significantly reduced when compared to traditional SPE. XTR tips are designed to work seamlessly on robotic liquid handlers, unlike conventional SPE.
This technology enables INTip solid phase extraction for easy sample preparation. The disperser helps to perturb the sample solution and loose sorbent during aspirate and dispense steps. This mixing provides a highly efficient interaction of the sorbent with the analyte of interest resulting in ideal analyte recoveries.

You can seamlessly integrate XTR tips with any workflow or method. Pipette tips are available in manual, semi-automated or fully automated formats with a variety of sorbent chemistries.
XTR Tip Anatomy

Barrier
Disperser
Loose Sorbent
Frit
• XTR Tip Anatomy
• Cleanup Method Workflow
• Bind-Wash-Elute Method Workflow
Click links to sort the slider!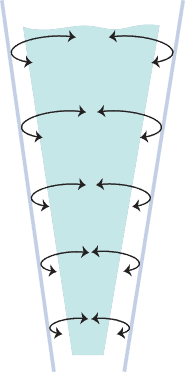 Aspirate Sample
Easy Sample Cleanup
Mix sample via aspirate and dispense steps




Dispense Analyte
of Interest
No vacuum manifold
Unparalleled ease of use
Low cost, automated solution
Custom method development