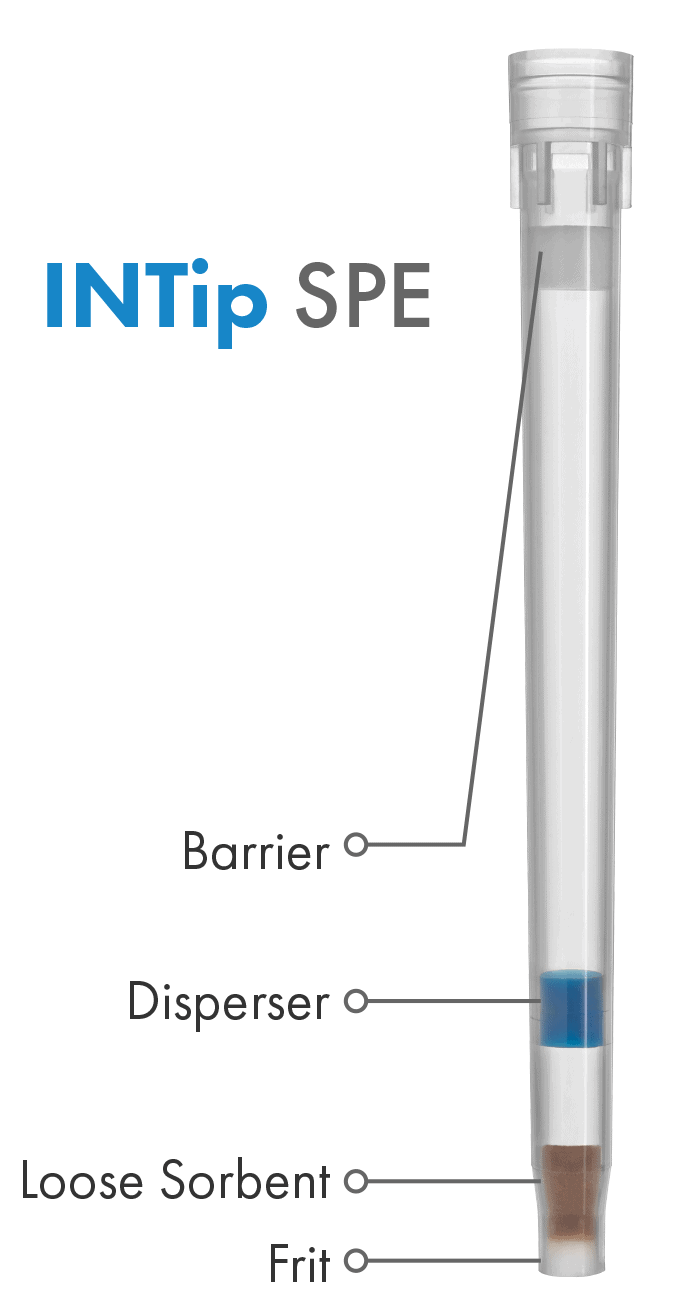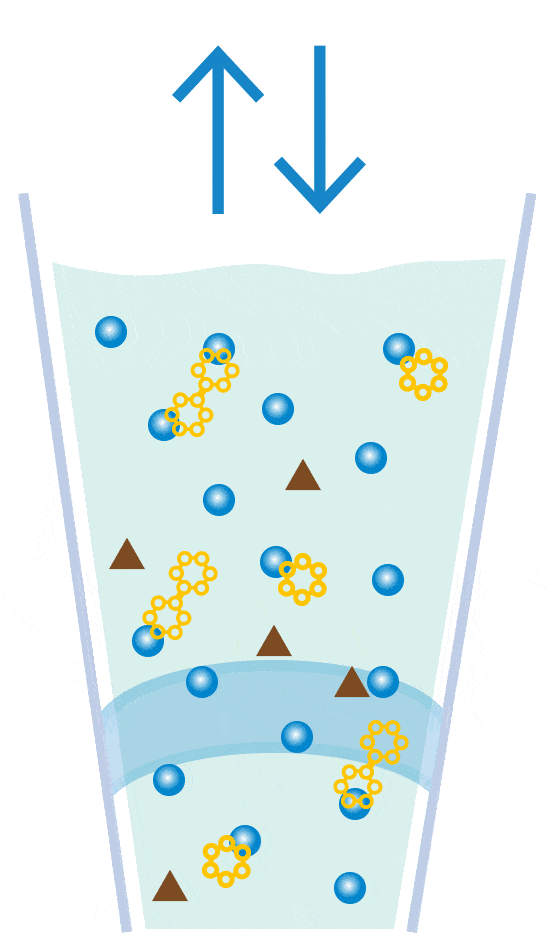 Scalable
Process 1- 96 samples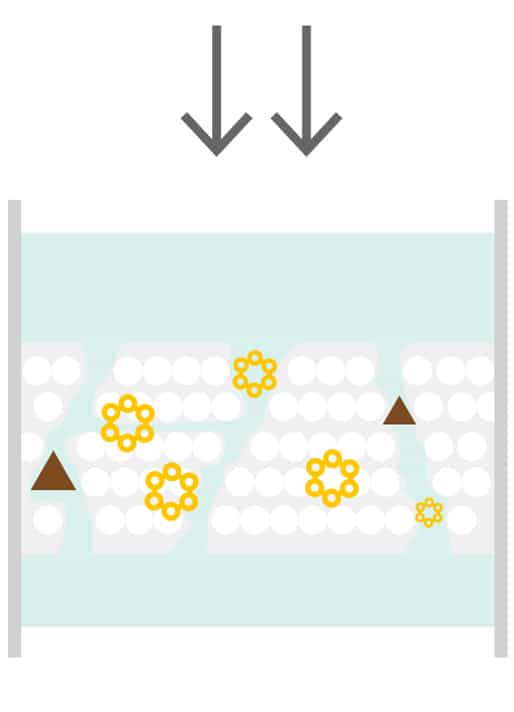 Sample, wash and elution solvents flow through the sorbent in one direction. SPE cartridges are not automation compatible.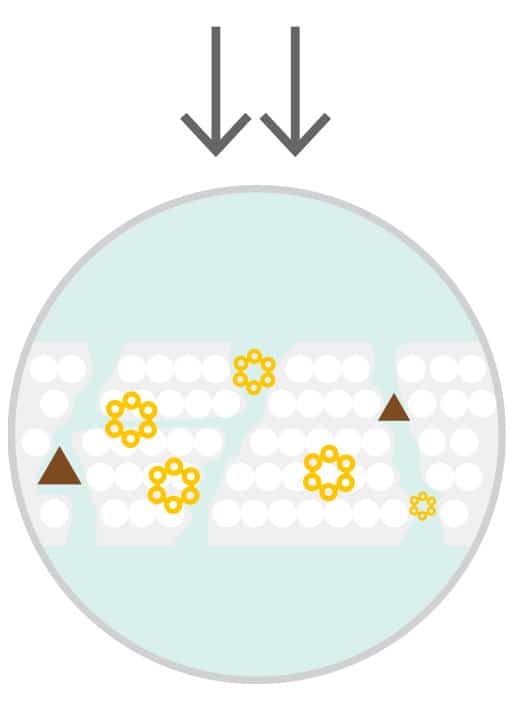 Sample, wash and elution solvents flow through the sorbent in one direction. 96-well plates do offer automation, but additional hardware like a vacuum or positive pressure manifold is required.
INTip Solid Phase Extraction utilizes a patented technology known as Dispersive Pipette XTRaction. This device is unique from all other SPE devices because sorbent is loosely contained within a pipette tip. The disperser helps to perturb the sample solution and loose sorbent during aspirate and dispense steps. This mixing provides a highly efficient interaction of the sorbent with the analyte of interest resulting in ideal analyte recoveries.
There are other pipette tip products for solid phase extraction on the market. Some have fixed-bed sorbent formats that still only allow a solution to flow through in one direction similar to an SPE cartridge. The barrier at the top of XTR tips allows a solution to aspirate up the tip and dispense multiple times, to achieve high recoveries through dual-flow chromatography. Extraction takes seconds and entire workflows can be completed for some applications in less than five minutes. Moreover solid phase extraction with pipette tips is very cost-effective because a significant amount of sorbent and solvents can be saved.
Additionally there are microSPE pipette tips, on the market, pre-packed with a variety of sorbents or resins, designed for small-scale SPE sample preparation. µXTR tips offer this same microscale extraction. XTR tips also come in 1 mL or 5 mL sizes depending on the format to accommodate larger sample volumes and still allow for high-throughput, automated workflows.