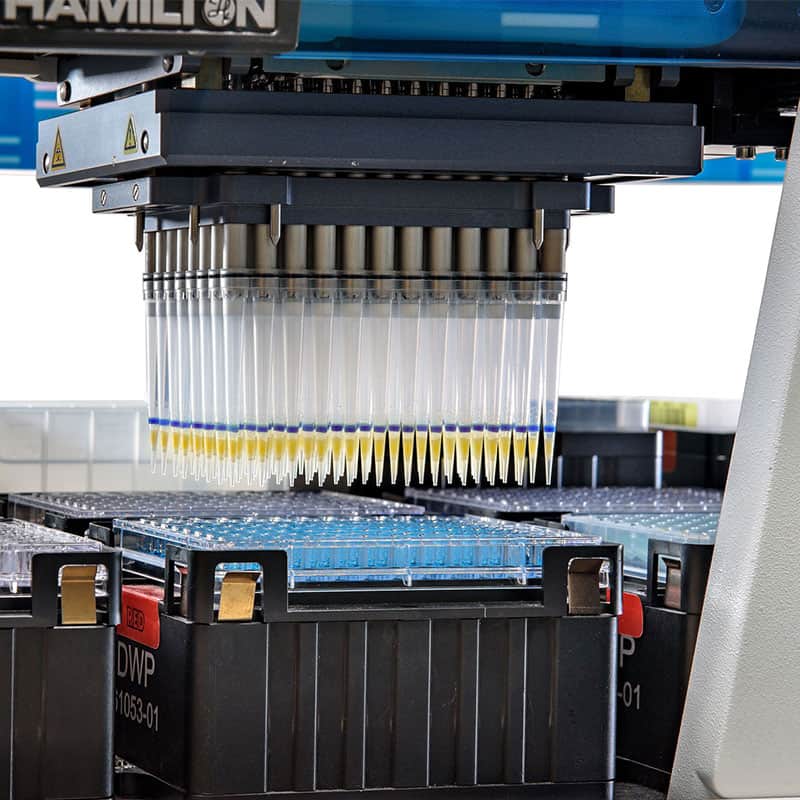 INTip Solid Phase Extraction
– powered by Dispersive Pipette XTRaction
Dispersive Pipette XTRaction is a patented technology unique from all other SPE devices because sorbent chemistry is loosely contained within a pipette tip. Molecules in solution have 3D access to sorbent since it is not packed in a column, or well-plate. This increases binding efficiencies.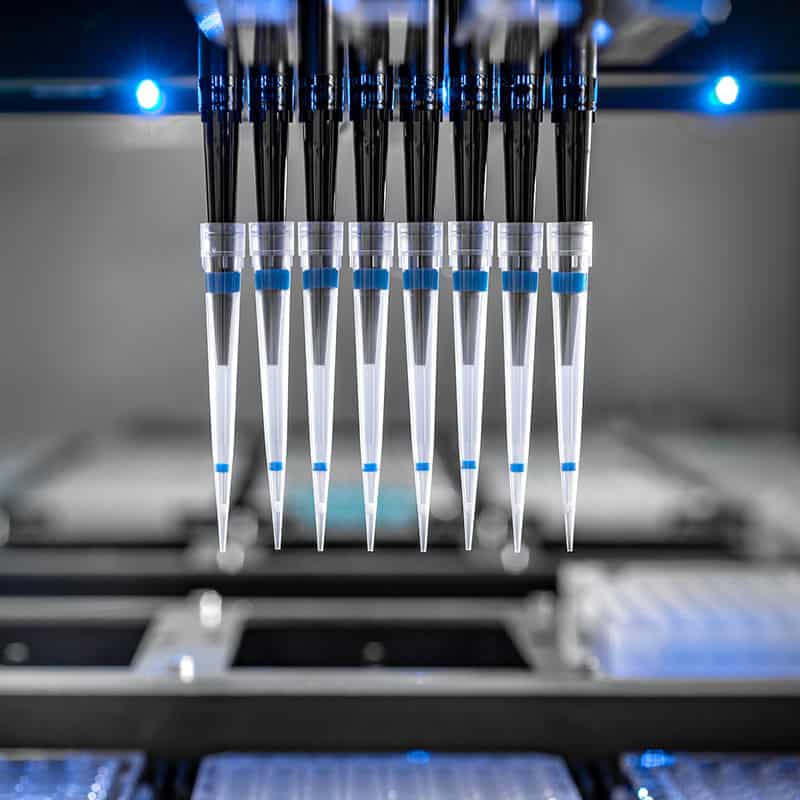 INTip Filtration
– powered by Tip-on-Tip (ToT™) Technology
ToT Technology is a patent-pending technology designed to promote the simplification and automation of complex sample preparation. Aspirate a dirty solution with a wide bore conductive tip, then simply fit into a Filtration tip and dispense for easy cleanup. We have a variety of methods for biological sample preparation.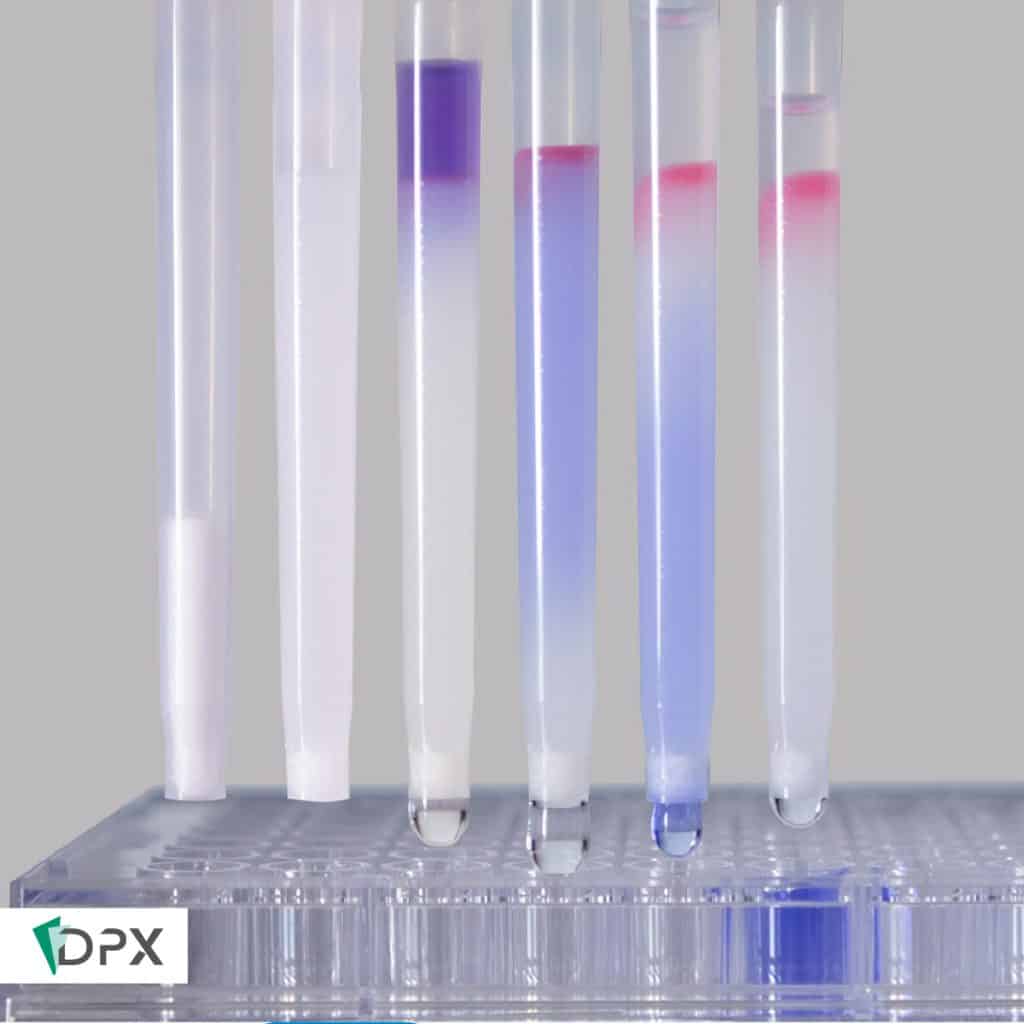 INTip Size Exclusion Chromatography
– powered by INTip Swelling
Our size exclusion pipette tips can be used for desalting and buffer exchange: a group separation technique where small molecules (such as salts) are separated from a group of larger molecules (such as proteins.)  Automated INTip swelling eliminates manual slurry prep or column packing.
Sample Preparation for Blood or Serum Matrices
Learn about three different strategies for purifying whole blood, serum or dried blood spots using INTip technology for automated, high-throughput testing…
3 Reasons to Switch to a Tip-based Sample Preparation Method
The analysis of biological samples is an interdisciplinary task including therapeutic drug monitoring, pharmacokinetic….
Research Grant Program
DPX supports higher education and research with grant program. Awards will be based on the novelty and scientific impact of the research described in the application.
Olivia Vonderhaar
This summer internship for DPX Technologies has truly been a very successful experience. My name is Olivia Vonderhaar and I am the summer [...]
Julia
We're excited to see all our friends and colleagues at this in-person event in Nashville. Stay tuned for more information on the [...]
Olivia Vonderhaar
This webinar explores different strategies for sample preparation of serum for mass spectrometry analysis. We will provide method recommendations suited to sample size, [...]