Research Grant Program
DPX supports higher education and research with grant program. Awards will be based on the novelty and scientific impact of the research described in the application.
Unique Mixed-Mode Sorbent Ensures High Recoveries
Sample preparation is required in order to minimize matrix effects due to both saliva and collection device buffer in oral fluid samples….
Cannabis Laboratory Case Study
"The tips were much easier to use compared to other products and had fewer steps. As a result, we improved the efficiency of our workflow and reduced the potential for error"….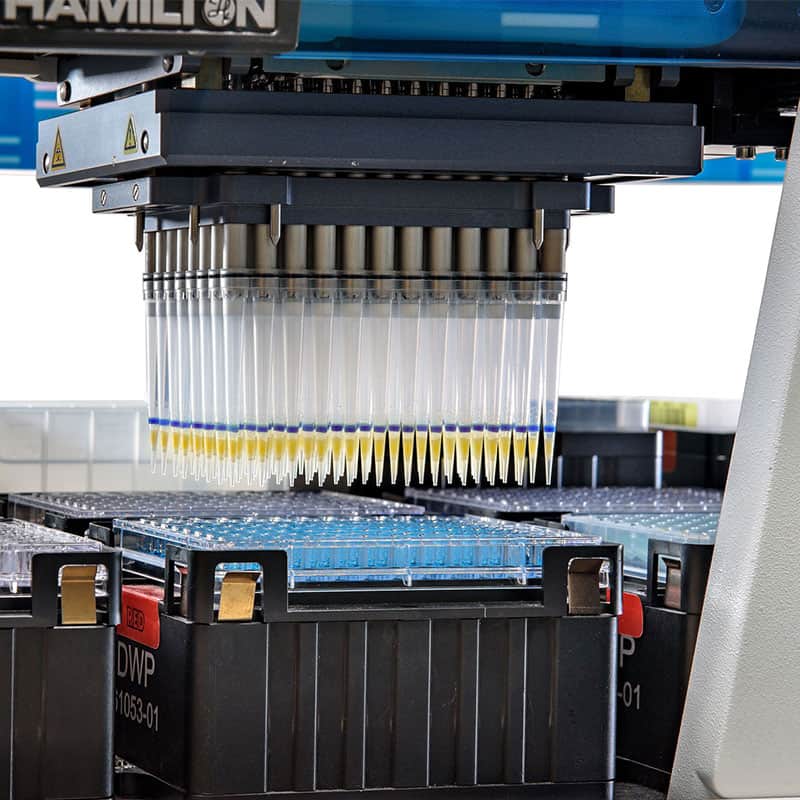 INTip Solid Phase Extraction
– powered by Dispersive Pipette XTRaction
Dispersive Pipette XTRaction is a patented technology unique from all other SPE devices because sorbent chemistry is loosely contained within a pipette tip. Molecules in solution have 3D access to sorbent since it is not packed in a column, or well-plate. This increases binding efficiencies for fast extractions.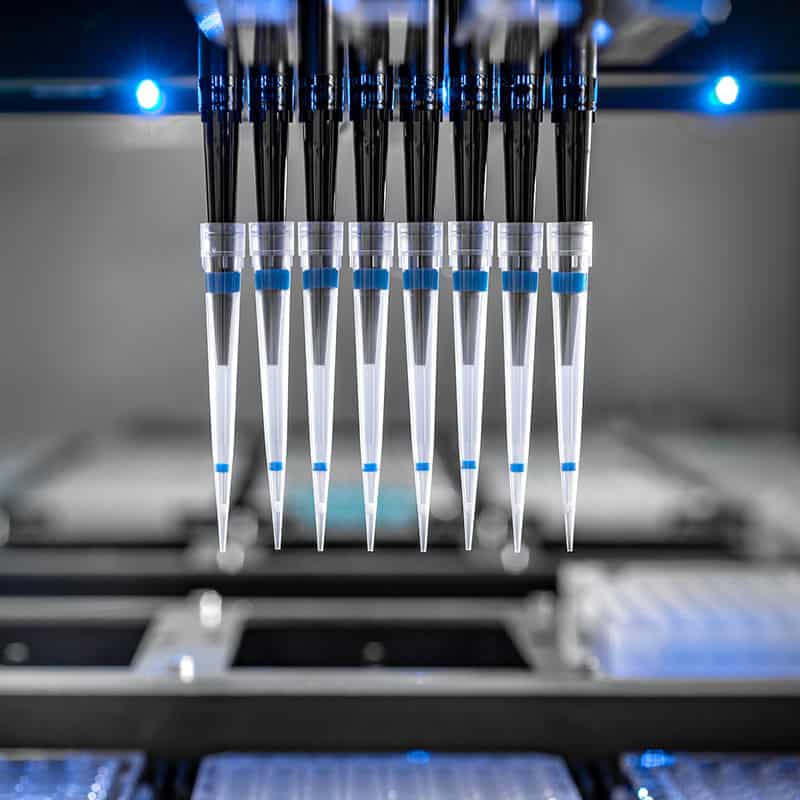 INTip Filtration
– powered by Tip-on-Tip (ToT™) Technology
ToT Technology is a patent-pending technology designed to promote the simplification and automation of complex sample preparation. Aspirate a dirty solution with a wide bore conductive tip, then simply fit into a Filtration tip and dispense for easy cleanup. We have a variety of methods for biological sample preparation.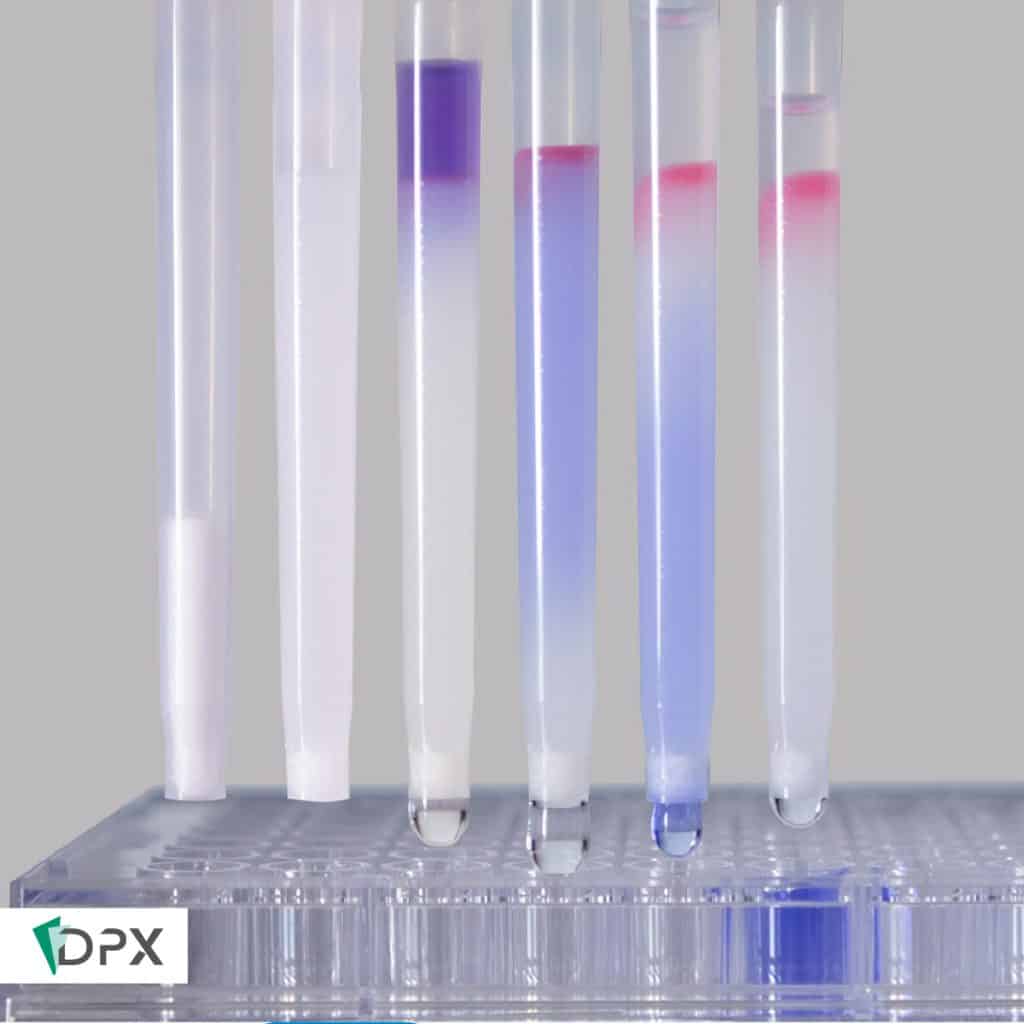 INTip Size Exclusion Chromatography
– powered by INTip Swelling
Our size exclusion pipette tips can be used for desalting and buffer exchange: a group separation technique where small molecules (such as salts) are separated from a group of larger molecules (such as proteins.)  Automated INTip swelling eliminates manual slurry prep or column packing.
carmen
Journal Articles and Applications using Alternative Matrices in Forensic Toxicology Dr. William Brewer, founder and CEO of DPX Technologies, recently [...]
carmen
Immunoaffinity Purification Immunoaffinity purification is considered a subset of affinity chromatography utilizing an immunoglobulin as the biospecific ligand. The immunoglobulin [...]
carmen
Confidence Analytics, Washington state licensed and accredited cannabis testing laboratory Tania A. Sasaki, PhD - Chief Science Officer [...]