Cannabis and Hemp Sample Preparation with DPX Pipette Tips for Filtration or Solid Phase Extraction
Pipette tips are easy to use and easy to automate!
Filtration is the first step for cannabis or hemp sample preparation prior to downstream analysis. It is important to remove contaminants and particulates to prevent clogging of chromatography columns. They are compatible with all cannabis sample types, eliminating the need to switch between different filter types for different sample types.
XTR tips are available for fast extraction and cleanup of cannabis samples for potency analysis. We have an analytical procedure for the determination of 9 cannabinoids (THCV, CBD, CBDV, CBG, CBGA, CBN, d9 THC, CBC, THCA) using XTR for solid phase extraction and LC-MS/MS or GC-MS for analysis. Our methods can be fully automated on liquid handlers like Hamilton Robotics.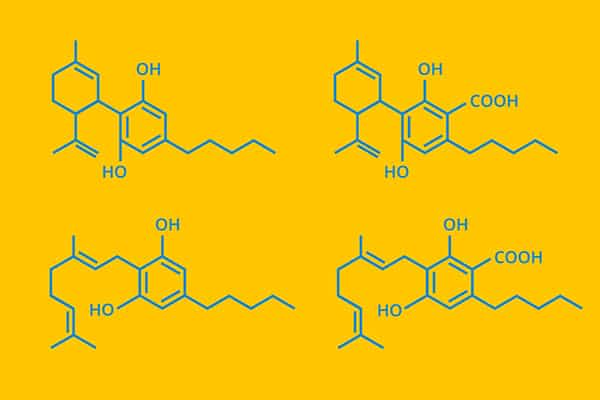 Fully Automated Cannabinoid Potency Testing in Cannabis Plant Material using XTR tips for solid phase extraction and GC-MS
Many traditional cannabis identification methods used in crime laboratories cannot accurately quantify total THC in accordance with federal and state regulations; or they do so with increased time, labor, and risks of instrument damage. This automated INTip™ SPE method using XTR tips and an automated liquid handler enables fast, hands-free selective isolation of THC…
Dispersive Pipette XTRaction enables INTip solid phase extraction for easy sample preparation. The disperser helps to perturb the sample solution and loose sorbent during aspirate and dispense steps. This mixing provides a highly efficient interaction of the sorbent with the analyte of interest resulting in ideal analyte recoveries.

You can seamlessly integrate XTR tips with any workflow or method. Pipette tips are available in manual, semi-automated or fully automated formats.
• XTR Cleanup Workflow
• XTR Overview
• XTR Bind-Wash-Elute Workflow

300 μL XTR Tips on a Hamilton STAR 8 channel head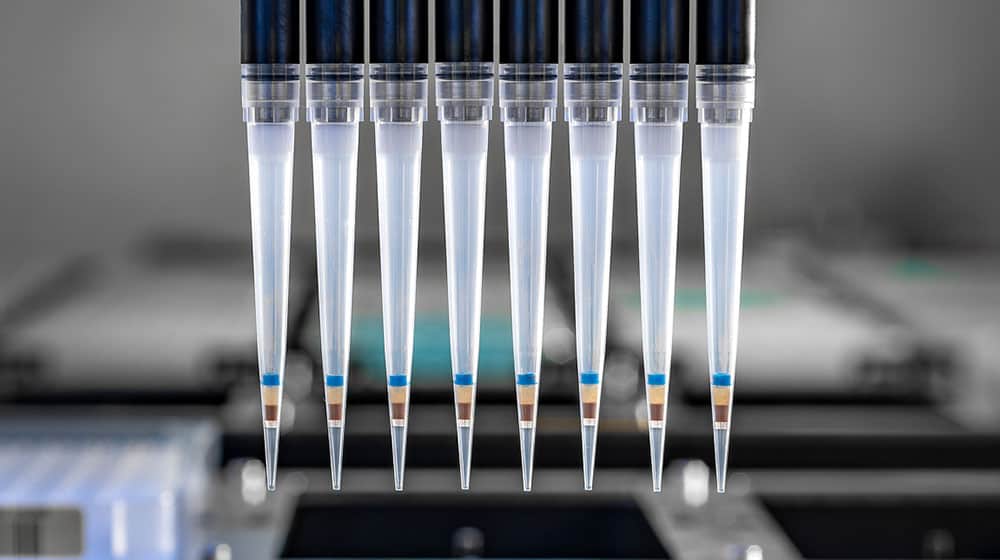 • Tip-on-Tip Overview
• ToT Filtration Workflow
Click the links to sort the slider.
Tip-on-Tip (ToT) is a patent-pending technology that combines a top wide bore conductive tip and bottom Filtration Tip. ToT Filtration can be used to remove particulates prior to downstream cannabis analysis. Dual Phase Filtration tips are shown here, and are compatible with all cannabis matrices. ToT Filtration can be also be performed on Integra systems or manually. ToT Filtration can replace all other filtration products saving time and costs in sample preparation for cannabis or hemp.