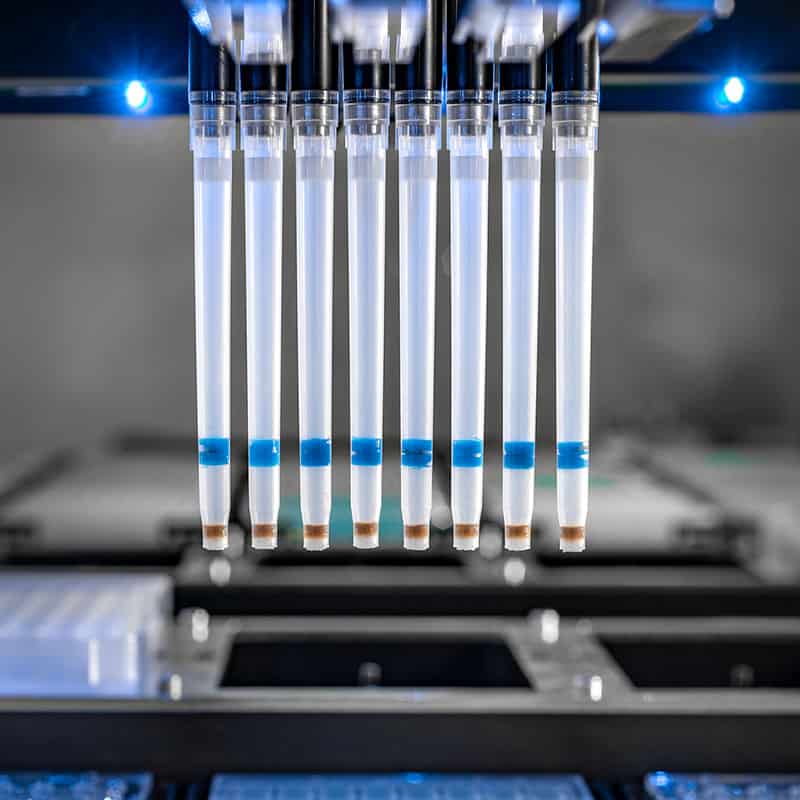 Seamless integration on ALH systems promotes reduced hands-on time, increased reproducibility and maximum throughput.
Our pipette tips are compatible with most automated systems. Our team supports custom method development to help you seamlessly integrate our products into your workflow. Explore the options for automation below.
INTip Solid Phase Extraction (SPE) Compatibility:
INTip SPE utilizes a patented technology known as Dispersive Pipette XTRaction. This device is unique from all other SPE devices because sorbent is loosely contained within a pipette tip.

INTip Filtration Compatibility:
INTip Filtration utilizes a patent-pending Tip-on-Tip technology designed to promote the simplification and automation of complex sample preparation for a variety of applications.
Questions about scripts or automation support? Contact us to learn more.