DPX Technologies supports Higher Education and Research with Grant Program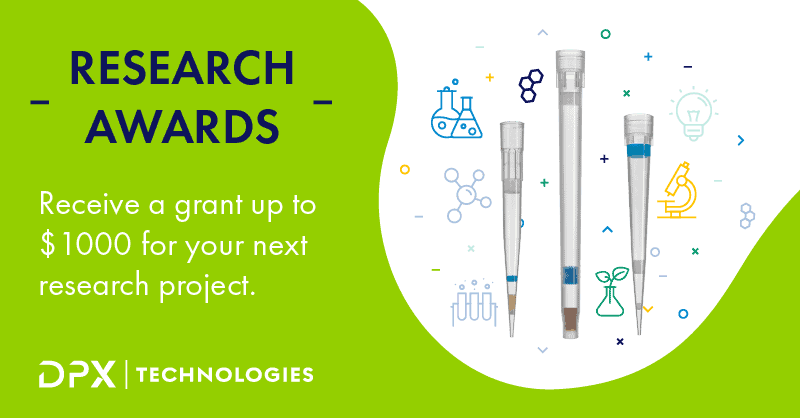 Grants will be awarded as product donated or funding for travel to attend scientific industry conferences up to $1000.
Awards will be based on the novelty and scientific impact of the research described in the application. Applications will be reviewed on a rolling basis throughout the year by the DPX scientific review board.
Product Grant: 
Funding provided for Universities/Colleges in the form of DPX products to facilitate completion of novel research projects.
Travel Grant: 
Funding provided for any entity that has completed research using DPX products to facilitate presentations at industry-leading conferences.
How we evaluate applications:
All projects will be reviewed for scientific relevance, the proposed usage of DPX products, and the composition and effort of written sections for scientific presentations. For monetary grants to attend a conference/tradeshow, award amount is subject to change based on approval or acceptance of abstract submission by the conference.
Application for grant does not guarantee being awarded product or monetary support for research. There is no need to submit multiple applications for the same project. If an award recipient cannot be reached after reasonable attempt of contact the award will be forfeited.
DPX Technologies will notify winners by email and/or telephone. Multiple forms may be submitted by the same applicant, college/university or facility as long as the need demonstrated is for different applications.
If you are interested in applying please fill out the form.